We make
innovation ecosystem
to initiate sustainable
& healthy growth.
Moeim strives to build sustainable ecosystem for innovation and value-creation in the cosmetic as well as consumer goods sector.
We work with top tier companies in the Beauty & Health industry in order to "Connect & Develop" new products with creative concept and design.  
In addition, we implement competitive marketing and sales strategy for our strategic partners.						
In this context, we can provide a "turn-key" or parts of ODM services based on client's needs.
 
Our long-term business relationships with clients/partners continue to strengthen because we first take time to develop a vision, 
strategize obtainable goals based on core competency in beauty and health industry, 
and deliver tangible sales results. 
 
Our Business.
ODM Business
Moeim provides an entire spectrum of ODM service with in-house resources in new product development, design, packaging & ingredients procurement, marketing and sales strategy.
We custom tailor each and every service to a specific client's needs including selecting appropriate sales-channel distribution with per sales-channel exclusive sales tactics.
Our client lists include top tier pharmaceutical company and a major cosmetic company with long standing history. Moeim's mission is to help these companies to create and expand their new growth platform.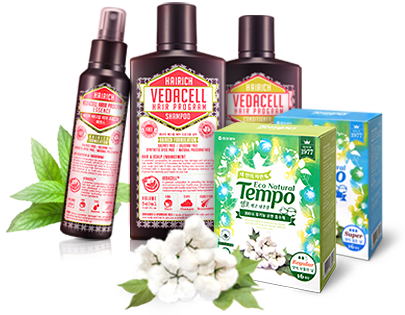 Beauty Business
Beauty Factory, a subsidiary of Moeim, established its own private skincare brand "Ariul" in 2011.

The birth of Ariul is a direct result of "connect & develop" domestic and foreign collaboration with many innovative and renowned companies. Ariul was created with their exclusive ingredients combined with Ariul's nature concept for today's young generation. Ariul is successfully being sold in Olive Young stores and major duty free shops in Korea with exports to USA and Indonesia. Increasing online sales with expanding mobile market, Moeim's beauty business will continue to reach new customers.
Our Credo.
Be a Servant Leader.
If we want to be served, we should serve others first.
Place customer's happiness above all others.
Embrace diversity with open mind.
Think strategically and act fast.
Be always imaginative and creative.
Challenge and obstacle are there to overcome.
Be responsible for community and society.
Innovation is our No.1 Priority.
Be a best listener of customer and partner.
Honesty and integrity are the most important virtues.
Our
Brands.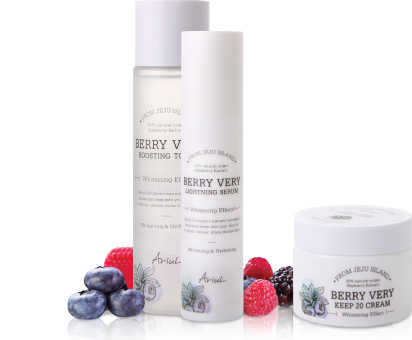 Natural Relief from Urban Life
Beauty Factory's first brand, Ariul, focuses on using earth's natural ingredients to rejuvenate and provide energy boost to tired skin from modern urban lifestyle.

Through partnership with domestic and global companies, we are planning and developing innovative products, providing new and unique value and superb customer experience.

Ariul is being sold at Olive Young, Korea's biggest beauty & health store chain, and also started sales at major Korean duty free shops from 2014

Visit Ariul Brand Site
Our Vision
For 2020
Top 10 Korean ODM & Cosmetic Company
01

Network Effect

Linking our core competency with partnering brands and of our own, we are creating an "innovation ecosystem".

02

A total solution

By increasing scale with growing number of partners, we intend to provide more complete and deeper "one stop solution" including new product development and sales/marketing execution.

03

Going Global

Penetrate deeper into USA, China, ASEAN and other emerging markets.

04

Strategic Alliance

Innovate and grow new business model with strategic partners.
Contact Us.
Seoul, Korea office

2F. 532, Dosan-daero, Gangnam-gu,
Seoul, Republic of Korea 06071

Tel : 82-2-3432-9053

Fax : 82-2-3432-9054

E-mail : ariul@beautyfactory.co.kr

Los Angeles, USA office

110 E. 9TH ST. STE#C833 Los Angeles, CA. 90079

Tel : +1-213-627-2000

Fax : +1-213-627-4999

E-mail : customer@moeim.com